BOTANY - PLANT BIOLOGY POSTERS-


botanists


biomes


cells


ecology


evolution


flowers


food plants


genetics


medicinal plants


rainforests


trees


trees in art

---
---

---
Anne Pratt
b. 12-5-1806; Strood, Kent, England
d. 1893

As a self taught botantist Anne Pratt never received acclaim from the science community though as one of the best known botanical illustrators of the Victorian age, she helped popularize botany.

• more flower posters
---
Pierre-Joseph Redoute
b. 7-10-1759; Saint-Hubert, Luxembourg (now Belgium)
d. 10-20-1840; Paris

Pierre-Joseph Redoute was an official court artist of Marie Antoinette and botanist known for his paintings of flowers, particularly roses and lilies at Malmaison.

---
---
Marie Carmichael Stopes
b. 10-15-1880; Edinburgh, Scotland
b. 10-2-1958; UK (breast cancer)
Palaeobotanist Marie Carmichael Stopes, D.Sc., Ph.D., though best remembered as a pioneer for women's rights in the field of family planning, had great interest in the study of coal and went down coal mines to collect many of the specimens herself.
She also met Robert F. Scott and attempted to persuade him to let her join his Antarctica expedition. He did agree to bring back fossils and among the remains of the expedition was found a specimen of "coal with beautifully traced leaves in layers, also some excellently preserved impressions of thick stems, showing cellular structure…".
---
Theophrastus
b. c 370 BC; Greece
d. c 285 BC
Theophrastus is known as the "The Father of Taxonomy" for his work in classifying plants.
• more philosophers posters
---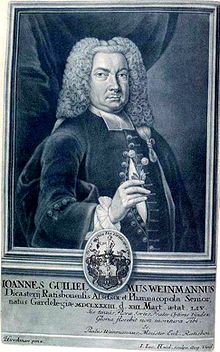 Johann Wilhelm Weinmann
Johann Wilhelm Weinmann
b. 3-13-1683; Gardelegen, Germany
d. 1741
Johann Wilhelm Weinmann, an apothecary and botanist, is noted for his creation of the florilegium Phytanthoza iconographia, eight folio volumes with more than 1,000 hand-colored engravings of several thousand plants.
---
previous page | top
science > biology > botany > botantists list > a-b | c-f | g-l | m-o | P-Z
---
I have searched the web for visual, text, and manipulative curriculum support materials - teaching posters, art prints, maps, charts, calendars, books and educational toys featuring famous people, places and events - to help teachers optimize their valuable time and budget.
Browsing the subject areas at NetPosterWorks.com is a learning experience where educators can plan context rich environments while comparing prices, special discounts, framing options and shipping from educational resources.
Thank you for starting your search for inspirational, motivational, and educational posters and learning materials at NetPosterWorks.com. If you need help please contact us.
---