anatomy


acupressure


addictions


diseases


ecology & environment


exercise


feng shui


mandalas


medicinal plants


mature health


Native American


nutrition


physicians & nurses


psychologists & psychiatrists


theology


yoga

................................
---
---
---

---
Anna Howard Shaw
b. 2-14-1847; Newcastle-on-Tyne, England
b. 7-2-1919; Moylan, PA (pneumonia)
"Nothing bigger can come to a human being than to love a great cause more than life itself."
Anna Howard Shaw was brought up near Big Rapids, Michigan when it was considered frontier, giving her first sermon in Ashton (1870). She attended Albion College and Boston University School of Theology, becoming the first female ordained as a Methodist minister. She also earned a Medical Doctor (MD) degree in 1886 though she never practiced medicine.
She was associated with the suffrage and temperance movements, being president of the National American Women's Suffrage Association for ten years, and close friends with Susan B. Anthony. She was also the first woman awarded a Distinguished Service Medal, voted for by the United States Congress for her humanitarian work during World War I.
---
James McCune Smith
b. 4-18-1813; New York City
b. 11-17-1865; Long Island
Physician, apothecary, abolitionist and author James McCune Smith is the first African-American to earn a medical degree and to run a pharmacy in the United States.
---
---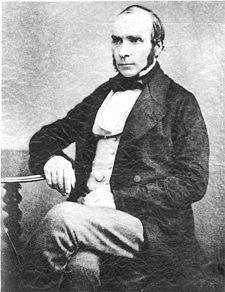 John Snow
John Snow
b. 3-15-1813; York, England
d. 6-16-1858
Physician John Snow is remembered as one of the fathers of modern epidemiology. He traced the source of a 1854 cholera outbreak in Soho, London, to a public water pump.
He also promoted medical hygiene and study the use of ether and chloroform as surgical anaesthetics.
---
Benjamin Spock
b. 5-2-1903; New Haven, CT
b. 3-15-1998; California
Pediatrician Benjamin Spock, noted for his 1946 Baby and Child Care book, was the first pediatrician to understand children's need through his study of psychoanalysis.
Benjamin Spock was politically active in the movement to end the Vietnam War, and as the People's Party candidate in the 1972 US presidential election stood on a platform calling "for free medical care, the repeal of 'victimless crime' laws, including the legalization of abortion, homosexuality, and marijuana, a guaranteed minimum income for families."
Dr. Spock was also a gold medal Olympian (1924, Rowing Team).
Benjamin Spock quotes ~
• "Trust yourself. You know more than you think you do."
• "Most middle-class whites have no idea what it feels like to be subjected to police who are routinely suspicious, rude, belligerent, and brutal."
• "What is the use of physicians like myself trying to help parents to bring up children healthy and happy, to have them killed in such numbers for a cause that is ignoble?"
• "Children who grow up getting nutrition from plant foods rather than meats have a tremendous health advantage. They are less likely to develop weight problems, diabetes, high blood pressure and some forms of cancer."

---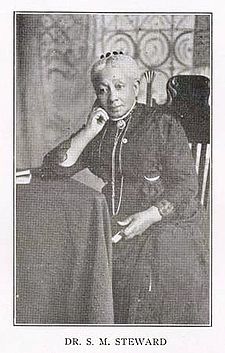 Susan McKinney Steward
no commercially
available image.
Susan McKinney Steward
née Smith
b. March, 1847; Brooklyn, NY
d. 3-7-1918; Wilberforce, OH
Susan McKinney Steward was the third Aftrican-Amercian woman to earn a medical degree, teaching school in Washington, DC and New York in order to earn her tuition to medical school. She was also an author.
---
---
Thomas Sydenham
b. 9-10-1624; Wynford Eagle, Dorset, England
b. 12-29-1689; London
Thomas Sydenham was the undisputed master of the English medical world and was known as 'The English Hippocrates'. Sydenham's Chorea, a disease characterized by rapid, uncoordinated jerking movements affecting primarily the face, feet and hands, is also known as St Vitus Dance.
FYI - did you know that the term chorea is from the Greek word for 'dance'?
Thomas Sydenham quotes ~
• "Of all the remedies it has pleased almighty God to give man to relieve his suffering, none is so universal and so efficacious as opium."
• "It becomes every man who purposes to give himself to the care of others, seriously to consider the four following things: First, that he must one day give an account to the Supreme Judge of all the lives entrusted to his care. Secondly, that all his skill, and knowledge, and energy as they have been given him by God, so they should be exercised for his glory, and the good of mankind, and not for mere gain or ambition. Thirdly, and not more beautifully than truly, let him reflect that he has undertaken the care of no mean creature, for, in order that he may estimate the value, the greatness of the human race, the only begotten Son of God became himself a man, and thus ennobled it with his divine dignity, and far more than this, died to redeem it. And fourthly, that the doctor being himself a mortal man, should be diligent and tender in relieving his suffering patients, inasmuch as he himself must one day be a like sufferer."

---
previous page | top | next
health care practitioners list > a | b | c | d | e | f | g | h | i-j | k | l | m | n-o | p | r |
Sa | Sc-Se | SH-SY | t | u-v | w | x-y-z
---
I have searched the web for visual, text, and manipulative curriculum support materials - teaching posters, art prints, maps, charts, calendars, books and educational toys featuring famous people, places and events - to help teachers optimize their valuable time and budget.
Browsing the subject areas at NetPosterWorks.com is a learning experience where educators can plan context rich environments while comparing prices, special discounts, framing options and shipping from educational resources.
Thank you for starting your search for inspirational, motivational, and educational posters and learning materials at NetPosterWorks.com. If you need help please contact us.
---