anatomy


acupressure


addictions


diseases


ecology & environment


exercise


feng shui


mandalas


medicinal plants


mature health


Native American


nutrition


physicians & nurses


psychologists & psychiatrists


theology


yoga

................................
---

---
Alfred Adler
b. 2-7-1870; near Vienna, Austria
d. 5-28-1937; Aberdeen, Scotland
Medical doctor and psychologist Alfred Adler is considered to be one of the three founding figures of depth psychology, which emphasizes the unconscious and psychodynamics. The others are Sigmund Freud and Carl Gustav Jung.
Alfred Adler quotes ~
• "A lie would have no sense unless the truth were felt dangerous."
• "Exaggerated sensitiveness is an expression of the feeling of inferiority."
• "It is always easier to fight for one's principles than to live up to them."
• "Man knows much more than he understands."
• "Our modern states are preparing for war without even knowing the future enemy."

---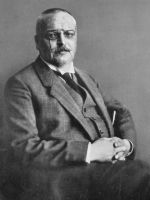 Alois Alzheimer
(no commercially available image)
Alois Alzheimer
b. 6-14-1864; Marktbreit, Bavaria, Germany
d. 12-19-1915; Breslau, Prussia (now Wroclaw, Poland)
Alois Alzheimer is credited with identifying the first published case of "presenile dementia", which his colleague Kraepelin would later refer to as Alzheimer's disease.
Alois Alzheimer quotes~
• "Excessive reservations and paralysing despondency have not helped the sciences to advance nor are they helping them to advance, but a healthy optimism that cheerfully searches for new ways to understand, as it is convinced that it will be possible to find them."

FYI~ Did you know a compound developed from the daffodil bulb are being used the treatment of Alzheimers?
Author Harriet Beecher Stowe is thought to have suffered from Alzheimer's disease.
---
Lou Andreas-Salomé
b. 2-12-1861; St. Petersburg, Russia
d. 1-5-1937; Göttingen, Germany
Psychoanalyst and author Lou Andreas-Salomé had friendships with Nietzsche, Wagner, Freud, and Rilke.
Lou Andreas-Salomé quotes
• "Poetry is something in-between the dream and its interpretation."
• "Whoever reaches into a rosebush may seize a handful of flowers; but no matter how many one holds, it's only a small portion of the whole. Nevertheless, a handful is enough to experience the nature of the flowers. Only if we refuse to reach into the bush, because we can't possibly seize all the flowers at once, or if we spread out our handful of roses as if it were the whole of the bush itself – only then does it bloom apart from us, unknown to us, and we are left alone."

---
Roberto Assagioli, MD
b. 2-27-1888; Venice, Italy
d. 8-23-1974; Capolona d'Arezzo
Roberto Assagioli founded the psychosynthesis movement, concentrating of the spiritual goals of "Self-Realization", and the "inter-individual psychosynthesis ... 'one humanity'".
Roberto Assagioli quotes ~
• "Without forgiveness life is governed by... an endless cycle of resentment and retaliation."
• "There is no certainty; there is only adventure."

---
Avicenna (Ibn Sina)
b. c. 980; present day Uzbekistan
d. c. 1037; Iran

Persian Ibn Sina, the foremost physician of his time and considered a father of early modern medicine as well as "the most famous scientist of . . . all races, places, and times."
Known as Avicenna in the West, he was a polymath - learned in astronomy, chemistry, Hafiz (completely memorized the Quran), logic, mathematics, poetry, philosophy, psychology, physics, science, theology, a Sheikh (elder), soldier, statesman, and maktab (Arabic word for elementary school) teacher.
Avicenna, writing that children can learn better when taught in classes instead of individual instruction from private tutors, said that competition and emulation among pupils, as well group discussions and debates, were useful.
Avicenna quotes ~
• "The world is divided into men who have wit and no religion and men who have religion and no wit."
• "Now it is established in the sciences that no knowledge is acquired save through the study of its causes and beginnings, if it has had causes and beginnings; nor completed except by knowledge of its accidents and accompanying essentials."

---
previous page | top | next
psychologists list > A | b | c | d-e | f | g | h-i | j | k | l | m-n | o-p | r | s | t-z
---
I have searched the web for visual, text, and manipulative curriculum support materials - teaching posters, art prints, maps, charts, calendars, books and educational toys featuring famous people, places and events - to help teachers optimize their valuable time and budget.
Browsing the subject areas at NetPosterWorks.com is a learning experience where educators can plan context rich environments while comparing prices, special discounts, framing options and shipping from educational resources.
Thank you for starting your search for inspirational, motivational, and educational posters and learning materials at NetPosterWorks.com. If you need help please contact us.
---