HISTORY OF ART,
ART EDUCATION,
TECHNIQUES-

20th C Masterpieces


Abstract Expressionists


African-American Artists


Anatomy in Art


Architects List


Architecture


Art Quotes


Clouds in Art


Colors


Dance in Art


Expressionism


Early Impressionists


Impressionists


Mandalas


Masks


Masterworks of Art


Optical Illusions


Perspective


Pyramids


History of Posters


Illustrators List


Reading in Art


Stars Harlem Ren


Women Artists List

................................

LINKS FOR LEARNING


LESSON PLAN IDEAS


BOOKSHELVES


THIS DAY IN HISTORY


ART QUOTES

---
---

---
The History & Art of the Poster

Educational Resources for Classrooms & Homeschoolers
---
art > HISTORY OF THE POSTER INDEX > Poster Artists List > a | b | c | d | e-f | g | h-i-j-k | l | m | n | o | p-q | r | s | t | u-v-w-x-y-z < social studies
---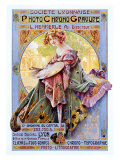 The contemporary concept of a "poster" - a large piece of paper with a graphic image, intended to attact attention and usually reproduced in quantity, had to wait for advances in printing technology, industrialization, and mass literacy to supplant the human poster - the scribe, town crier, and troubadour - as efficient and versatile advertising for products and events, introducing ideas and influencing opinion (propaganda or education), and art affordable to almost everyone.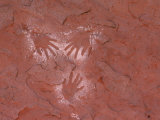 Printing, the technique of reproducing multiple copies of an original text and/or pictorial graphic by pressing the ink coated relief surface to a substrate, usually paper, was first conceived and developed in China as a means of spreading the words of Buddha. The earliest process of duplication, stenciling, has examples stretching from ancient negative hand prints on cave walls around the world, Indonesian batik prints, messages on t-shirts, and fine art serigraphs.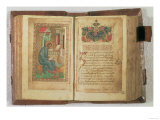 Woodblock printing, which spread from Asia to Europe through Islamic Egypt, was a vast improvement over the hand copying and illumination (illustrate and gilt an image) by copyists. When Johannes Gutenberg perfected the technology of moveable type and coupled it with a wine press (c 1450), the time and human energy required to produce an original for reproduction and make copies was greatly reduced. Martin Luther's Ninety Five Theses were quickly spread throughout Europe due to the printing press, and set in motion the Protestant Reformation.
The resulting explosion of information fueled a feedback loop that lead to the technology of steam powered large presses and the chemical process of lithography (Greek, litho=stone, graphy=write).
Now computers give everyone the opportunity to be the "poster" - the dictator (meaning both the person who dictates to a stenographer and the political kind), scribe, artist, typesetter, publisher and distributor of any message through desktop publishing, and digital printing makes it economical to reproduce a single copy on demand. Arthur C. Clarke's 3rd Law of Prediction comes to mind - "Any sufficiently advanced technology is indistinguishable from magic."
Posters in a classroom can be an effective method of instruction - bringing in reproduction posters from an era such as World War I and World War II, immerses the learners in the time period and the comparisons about recruiting, how enemies are identified and demonized, how the roles of women were evolving, are immediate.
---
• "A blessing on the printer's art! – Books are the mentors of the heart." ~ Sarah Josepha Hale
• "Advertising is a valuable economic factor because it is the cheapest way of selling goods, particularly if the goods are worthless." ~ Sinclair Lewis
• "Advertising treats all products with the reverence and the seriousness due to sacraments." ~ Thomas Merton
---
Jean Mielot (c. 1450) was a scribe, illuminator, priest, translator and author serving the leading patron of the arts in 15th century France, Philip the Good, Duke of Burgundy.
---
"Praxis Rerum Civilium" was a manual on the practice of civil law. Jurist Joos de Damhouder, from the Low Countries (current area of Netherlands, Belgium, and Luxembourg), also compiled Praxis rerum criminalium, both of which he had illustrated.
---
Printing Press
Johann Gutenberg
b. 1398; Germany
d. c. 2-3-1468
Some people believe that printing has had more of an impact on the world than any other invention in history. It is hard to argue with this view. After all, printing freed humanity from its greatest enemy: ignorance.
The art of printing goes back thousands of years to the time when early humans first pressed carved desings into wet sand. But printing as we know it today only has been around for a few hundred years. Early in the 15th century people in Europe were still copying books by hand. People called scribes could spend years making a single copy of a book. And these books were available only to a few wealthy and educated people. But in the year 1440, a German metalworker named Johannes Gutenberg developed a workable method of printing using "movable" type. Movable type is really just small pieces of metal with raised letters on one end. Gutenberg adapted a wine press into a press for printing. He laid his pieces of type in a special tray with the letters facing up.
Then he inked the letters and placed a sheet of paper on top of them. He slid the tray under a wooden press that could be lowered by pulling on a handle. With his press, which is shown in the drawing, Gutenberg could print 300 pages a day. The first book he produced on hs press was the magnificent Gutenberg Bible.
Gutenberg's press meant that books were no longer as expensive to make or own. Suddenly, knowledge was available to more than just the wealthy and privileged. Gutenberg's "simple" invention changed the course of human history. As one historian has said "The modern world began with the printing press."
• Inventions that Changed the World poster series - also James Watt and the steam engine.
• Benjamin Franklin posters
---
William Caxton
b. c. 1415; England
d. March, 1492
William Caxton was the first English person to work as a printer and he introduced the printing press into England. Caxton printed Sir Thomas Malory's "Le Morte d'Arthur" in 1485.
---
A desktop publishing (DTP) specialist uses a computer to prepare reports, brochures, books, magazines, and other documents for printing. He or she generally has a mix of typesetter, graphic designer, and paste-up artist skills. At a large company, DTP specialist brings together electronic text files, artwork and photo files, and any other page delemet necessary to construct the final document in a page-layout software program. Most DTP specialists are expected to have some design and artistic skills as well as the technical ones. ... Job Opportunities ... Personal Characteristics ... Training ... Salary Range ... Professional Organizations
---
Théophraste Renaudot's "La Gazette" (1632) was a small catalog or directory of suppliers, buyers and products that evolved into the first advertising posters.
---
Lithography is a printing process that transfers an image drawn on a smooth limestone plate to a piece of paper. Lithograpy exploits the chemical process of the repulsion of oil and water to one another.
---
Handprints on a Rock Wall by the Ancient Pueblo People, also known as the Anasazi
---
previous page | top
HISTORY OF THE POSTER INDEX > Poster Artists List >
a | b | c | d | e-f | g | h-i-j-k | l | m | n | o | p-q | r | s | t | u-v-w-x-y-z
---
I have searched the web for visual, text, and manipulative curriculum support materials - teaching posters, art prints, maps, charts, calendars, books and educational toys featuring famous people, places and events - to help teachers optimize their valuable time and budget.
Browsing the subject areas at NetPosterWorks.com is a learning experience where educators can plan context rich environments while comparing prices, special discounts, framing options and shipping from educational resources.
Thank you for starting your search for inspirational, motivational, and educational posters and learning materials at NetPosterWorks.com. If you need help please contact us.
---