LITERATURE & LANGUAGE ARTS
CLASSROOM POSTERS INDEX -


19thC American Authors


20thC American Authors


Alphabets


Am. Authors Timelines


Authors & Writers - alpha list


Banned Books


Great British Writers


Children's Literature


Classic Children's Authors


Fairy Tales & Folklore


Fireside Poets


Grammar


Great Thinker Quotes


Historic Reading Posters


History Through Literature


Latino Writers


Literature Drama


Literary Elements


Middle Ages Literature


Nursery Rhymes


Poetry Forms


Poetry & Quotes


Prose


Reading in Art


Reading Motivation


Shakespeare


Voices of Diversity


Women Writers


Writers/Changed the World

................................

LINKS FOR LEARNING


LESSON PLAN IDEAS


BOOKSHELVES


THIS DAY IN HISTORY

---
---
An Old Favorite!
Authors Card Game
---

---
Roald Dahl
b. 9-13-1916; Llandaff, Wales
d. 11-23-1990; Oxford
Some of Roald Dahl's most popular book are The Twits, Charlie and the Chocolate Factory, James and the Giant Peach, Fantastic Mr. Fox, Matilda, The Witches, and The BFG.
Dahl's parents had immigrated to Wales from Norway; he was also a WWII flying ace and intelligence officer; and married to actress Patricia Neal.
Roald Dahl quote ~
• "So please, oh PLEASE, we beg, we pray, Go throw your TV set away, And in its place you can install, A lovely bookshelf on the wall." Charlie and the Chocolate Factory
• "Don't gobblefunk around with words." The BFG
• "Those who don't believe in magic will never find it."
• "I have a passion for teaching kids to become readers, to become comfortable with a book, not daunted. Books shouldn't be daunting, they should be funny, exciting and wonderful; and learning to be a reader gives a terrific advantage."
• "We are the music makers, and we are the dreamers of dreams."
• "We have so much time and so little to do. Strike that, reverse it."

---
Clemence Dane, née Winifred Aston
b. 2-21-1888; Blackheath, England
d. 3-28-1965; London
Clemence Dane was a novelist, playwright, and screen writer, winning an Academy Award for Vacation from Marriage (Perfect Strangers).
Poster text: Miss Clemence Dane, who is having a new play on the London stage, and to whom we shall be grateful for a new novel, when she can find time to write it.
• Clemence Dane at Amazon.com
---
Dante
b. 6-1-1265; Florence, Italy
d. 9-13/14-1321; Ravenna (malaria)
Dante Alighieri, commonly known by his first name, was a Middle Ages poet best remembered for his epic allegorical poem, "The Divine Comedy".
In the poem, considered one of the greatest works in world literature, Dante describes his travels through Hell (see the River Styx), Purgatory, and Heaven as an allegory of the soul's journey towards God. Dante drew especially of the medieval Christian theology and philosophy of Thomas Aquinas.
FYI ~ Dante's Divine Comedy was notably translated by Henry Wadsworth Longfellow.
Dante quotes ~
• "Beauty awakens the soul to act."
• "Abandon hope, all ye who enter here."
• "Nature is the art of God."
• "Worldly fame is but a breath of wind that blows now this way, and now that, and changes name as it changes direction."

• Divine Comedy illustration
• Dante death mask
• Poetry Forms Poster - Epic

---
Rubén Darío
b. 1-18-1867; Metapa (today Ciudad Dario), Nicaragua
d. 2-6-1916; Leon, Nicaragua
Nicaraguan poet Rubén Darío initiated the Spanish-American literary movement known as modernismo (modernism) that flourished at the end of the 19th century. Darío was widely travelled in Central and South America, and Europe.
Rubén Darío quotes ~
• "Sweet as sweetest Grecian honey will my song be when I sing, O Beloved, in the season of the Spring!"
---
Charles Darwin
b. 2-12-1809; Mount House, Shrewsbury, Shropshire, England
d. 4-19-1882; Down House, Downe, Kent
Poster Text: "It is not the strongest of the species, nor the most intelligent, but the one most responsive to change." - Charles Darwin

Charles Darwin, the first evolutionary biologist, became a household name with the publication of his Origin of the Species in 1859. In it he reported the evidence je had gathered and proposed a viable mechanism for evolution, natural selection. His theory basically stated that life on earth results from billions of years of adaptations to changing environments.
• more Charles Darwin posters
• more Heroes of Science & Technology posters

---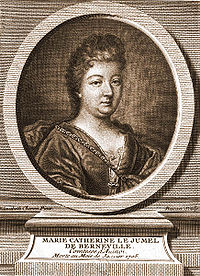 Marie-Catherine,
Countess d'Aulnoy
no commerically
available image
Marie-Catherine, Countess d'Aulnoy
b. 1650/51; Barneville-la-Bertran, Calvados, France
d. 1-4-1705
Madame d'Aulnoy, remembered today as the originator of the term "fairy tale" (contes de fées), recorded stories she may have heard in travels to Spain and England, and retold in her famous Paris literary salon.
---
Robertson Davies
b. 6-7-1913; Thamesville, Ontario, Canada
d. 12-2-1995; Orangeville, Ont
Author, journalist, and professor Robertson Davies is best known for his The Deptford Trilogy, three related novels drawing on Jungian psychology and Davies' love of myth and magic.
Robertson Davies quotes ~
• "A truly great book should be read in youth, again in maturity and once more in old age, as a fine building should be seen by morning light, at noon and by moonlight."
• "To ask an author who hopes to be a serious writer if his work is autobiographical is like asking a spider where he buys his thread. The spider gets his thread right out of his own guts, and that is where the author gets his writing."
• "Authors like cats because they are such quiet, lovable, wise creatures, and cats like authors for the same reasons."
• "I never heard of anyone who was really literate or who ever really loved books who wanted to suppress any of them."
• "To be a book-collector is to combine the worst characteristics of a dope fiend with those of a miser."
• "The clerisy (editor note - look it up!) are those who read for pleasure, but not for idleness; who read for pastime but not to kill time; who love books, but do not live by books."
• "Extraordinary people survive under the most terrible circumstances and they become more extraordinary because of it."
• "A happy childhood has spoiled many a promising life."
• "Conversation in its true meaning isn't all wagging the tongue; sometimes it is a deeply shared silence."
• "Boredom and stupidity and patriotism, especially when combined, are three of the greatest evils of the world we live in."
• "Fanaticism is overcompensation for doubt."
• "This is the Great Theatre of Life. Admission is free, but the taxation is mortal. You come when you can, and leave when you must. The show is continuous. Goodnight."
• "This is one of the cruelties of the theatre of life; we all think of ourselves as stars and rarely recognize it when we are indeed mere supporting characters or even supernumeraries."
• "One learns one's mystery at the price of one's innocence."
• "Everything matters. The Universe is approximately fifteen billion years old, and I swear that in all that time, nothing has ever happened that has not mattered, has not contributed in some way to the totality."
• "No action is ever lost - nothing we do is without result. It's obvious, of course, but how many people ever really believe it, or act as if it were so?"
• "To instruct calls for energy, and to remain almost silent, but watchful and helpful, while students instruct themselves, calls for even greater energy. To see someone fall (which will teach him not to fall again) when a word from you would keep him on his feet but ignorant of an important danger, is one of the tasks of the teacher that calls for special energy, because holding in is more demanding than crying out."
• "Money, it is often said, does not bring happiness; it must be added, however, that it makes it possible to support unhappiness with exemplary fortitude."
• "Computers will have to learn that when I quote from some old author who spelled differently from the machine, the wishes of the long-dead author will have to be respected, and the machine will have to mind its manners."
• "Although I am almost illiterate mathematically, I grasped very early in life that any one who can count to ten can count upward indefinitely if he is fool enough to do so."

---
Frank Marshall Davis
b. 12-31-1905; Arkansas City, KS
d. 7-28-1987; Honolulu, HI
Frank Marshall Davis, a central figure in the black press, worked as a reporter and editor for the Atlanta World, the Associated Negro Press, the Chicago Star, and the Honolulu Record.
---
Richard Dawkins
b. 3-26-1941; Nairobi, Kenya

Richard Dawkins is an evolutionary biologist, ethologist (studies animal behavior), author and advocate of Charles Darwin. He has taught zoology at the University of California at Berkeley and at Oxford University and is now the Charles Simonyi Professor of the Public Understanding of Science at Oxford.
Dawkins introduced the term "meme", an "idea, behavior or style that spreads from person to person within a culture", in his 1976 book The Selfish Gene. Genes transmit biological information.
Richard Dawkins quotes ~
• "I am against religion because it teaches us to be satisfied without understanding the world." (see Voices of Reason poster)
• "We are going to die, and that makes us the lucky ones. Most people are never going to die because they are never going to be born. The potential people who could have been here in my place but who will in fact never see the light of day outnumber the sand grains of Arabia. Certainly those unborn ghosts include greater poets than Keats, scientists greater than Newton. We know this because the set of possible people allowed by our DNA so massively exceeds the set of actual people. In the teeth of these stupefying odds it is you and I, in our ordinariness, that are here."
• "After sleeping through a hundred million centuries we have finally opened our eyes on a sumptuous planet, sparkling with color, bountiful with life. Within decades we must close our eyes again. Isn't it a noble, an enlightened way of spending our brief time in the sun, to work at understanding the universe and how we have come to wake up in it? This is how I answer when I am asked — as I am surprisingly often — why I bother to get up in the mornings."

---
previous page | top | next
author list | a | b | c |
DA | De | Di | Do-Dos | Dou-Doy | Dr | Du
| e | f | g | h | i | j | k | l | m | n | o | p | q | r | s | t | u | v | w | x-y-z
---
I have searched the web for visual, text, and manipulative curriculum support materials - teaching posters, art prints, maps, charts, calendars, books and educational toys featuring famous people, places and events - to help teachers optimize their valuable time and budget.
Browsing the subject areas at NetPosterWorks.com is a learning experience where educators can plan context rich environments while comparing prices, special discounts, framing options and shipping from educational resources.
Thank you for starting your search for inspirational, motivational, and educational posters and learning materials at NetPosterWorks.com. If you need help please contact us.
---